By Cigi Sparks
The Gardens of Nashville, Communications Manager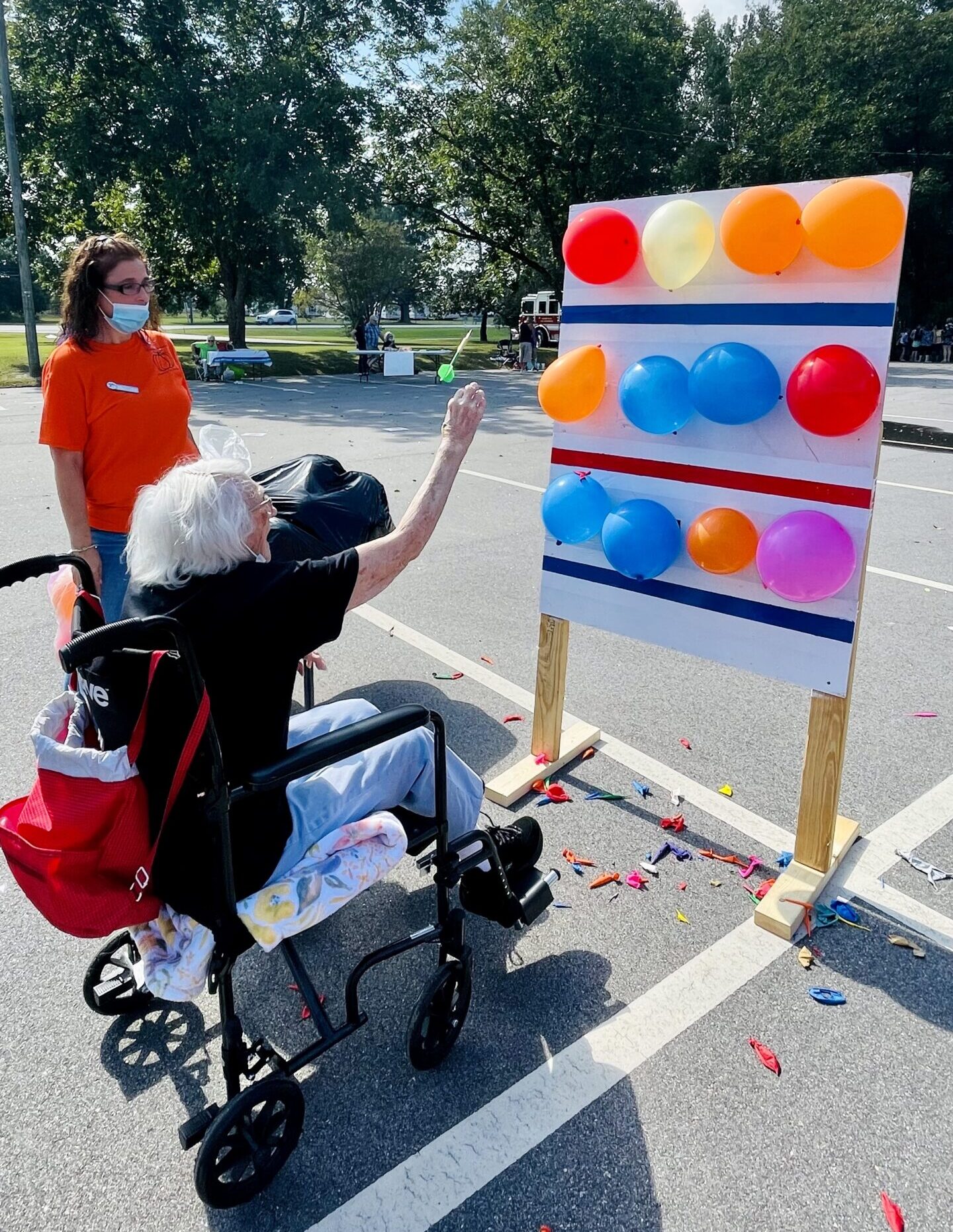 Doris Lucas (resident) and Dawn Simone (staff), play balloon darts at The Gardens of Nashville's Fall Festival.
The Gardens of Nashville, an assisted living community in Nash County, opened the same week the U.S. entered lockdown due to the COVID-19 pandemic. For safety, added precautions and protective measures have been in place for most of the community's tenure — including visitation restrictions — making Saturday's Fall Festival an even greater cause to celebrate.
The assisted living community opened its doors to the Nash County area this weekend for their first public event since opening — a Fall Festival that they hope will become an annual tradition.
"The turnout was even better than we expected," said Admissions Director Raigan Wisnieski. "We had a live DJ, face painter, a cake walk, tons of games, and lots of community involvement."
Leadership at The Gardens of Nashville also organized a Fall Festival last year, but due to COVID-19 restrictions, the celebration was just held among residents and staff.
"We got a lot of feedback from residents saying how thankful they were that we did this for them," Wisnieski said. "I think the residents were really happy to see their families and have community kids come visit. They were beyond grateful."
The community even crowned a "Gardens of Nashville King and Queen" during their event. The two residents who were crowned, Reginald Lucas and Shirley Jackson, were nominated and then voted on by their fellow residents and staff.
"It was awesome to see everyone together — residents, families of residents, staff, community members," Wisnieski said. "You could tell that the residents were having a wonderful time and it was so heartwarming."
The Gardens of Nashville team was delighted to welcome visitors this weekend, and said they are looking forward to holding more events in the future. The community provides assisted living services to seniors of Nash and surrounding counties, in an environment that offers comforts of home as well as enhanced security features.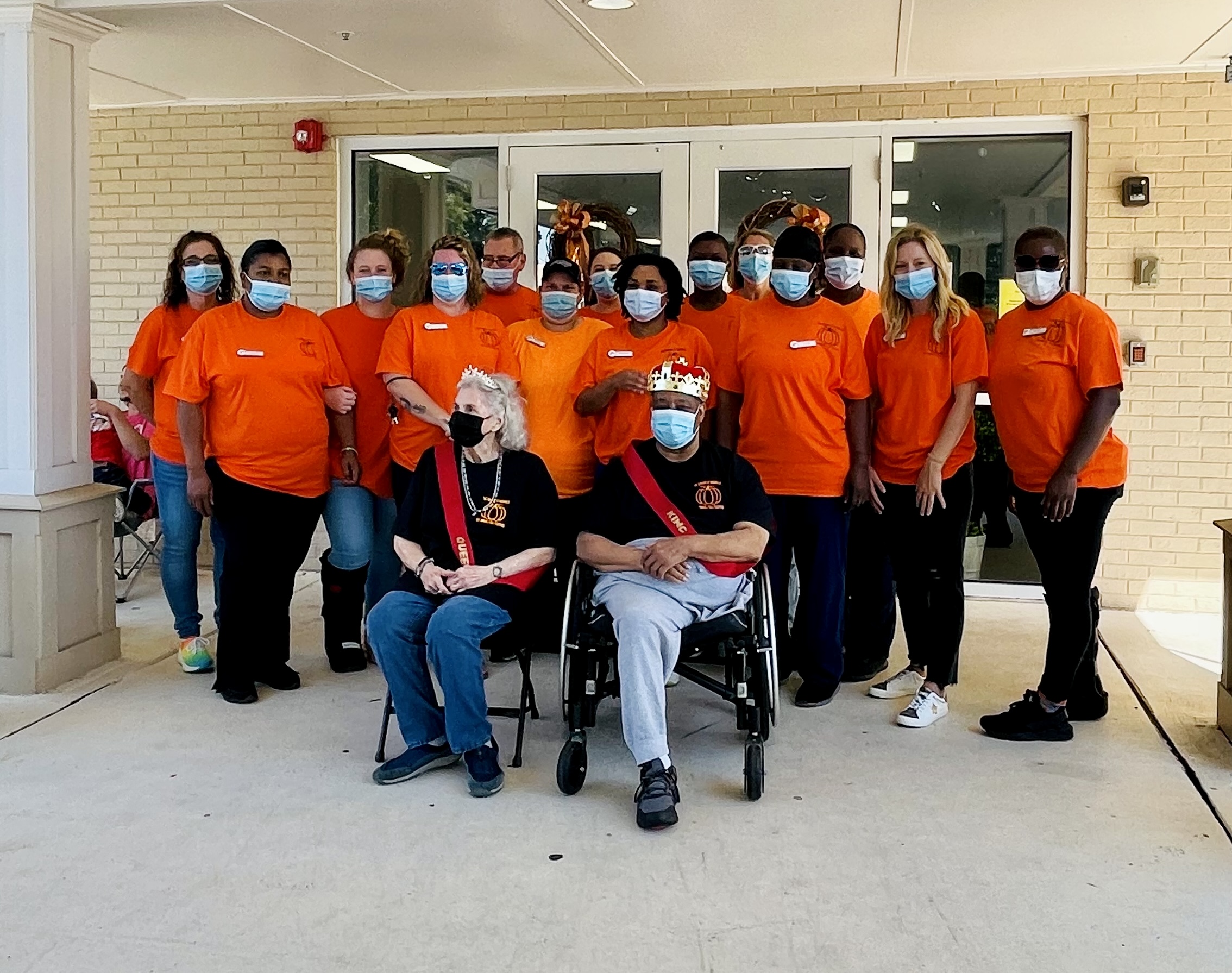 Shirley Jackson & Reginald Lucas, along with community staff (Dawn, Jeanette, Samantha, Michelle, Robert, Tiffany, Kirstie, Cheyenne, Chiqueta, Roxanne, Victoria, Jackie, Raigan, Tasmine), pose for a photo during The Gardens of Nashville's Fall Festival.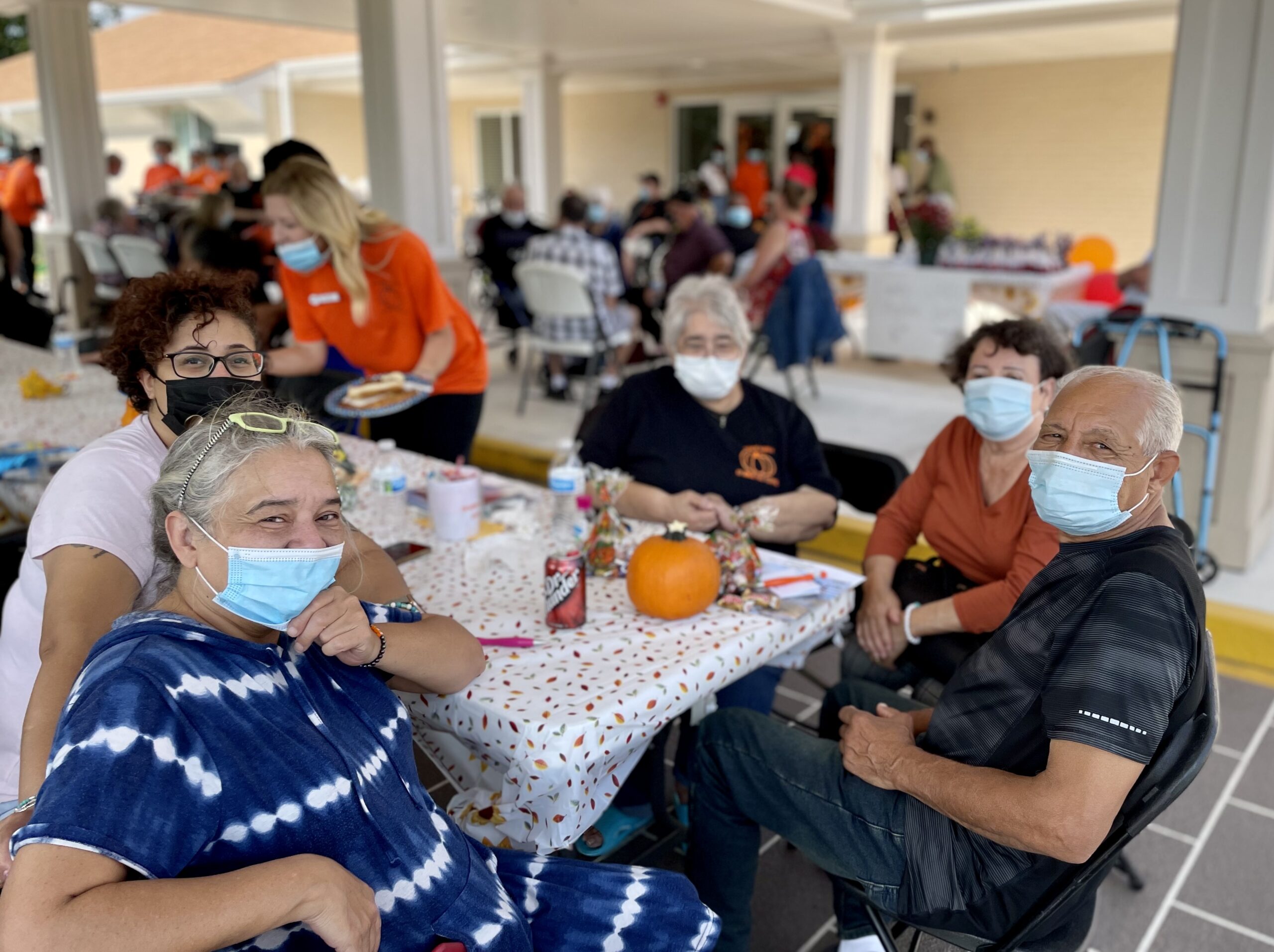 The community is open for scheduled tours and visits. For information on living at, working at, or volunteering at The Gardens of Nashville, reach our team here or by calling (252) 459-2524.